Following its high profile launch at the French Ophthalmology Society Convention in May, 
OphtAI
, the new  
pure player
 in AI for ophthalmology, is back from the summer break with a program of flagship events.
Always at the cutting edge of technology, OphtAI is once again inviting ophthalmologists and ophthalmology treatment coordination professionals to discover innovative AI solutions for the detection of eye diseases.

OphtAI : Fall program
Euretina et ESCRS :  2 key events this September
On September 5-8, the whole OphtAI team will be at the Palais des Congrès in Paris for this year's Euretina, European Society of Retina Specialists convention (level 2, booth 231a).
And from September 14-18, we'll be at the Parc des Expositions de Paris (Portes de Versailles) for ESCRS, the annual European Society of Cataract and Refractive Surgeons convention.
Find out more :
www.euretina.com
www.escrs.org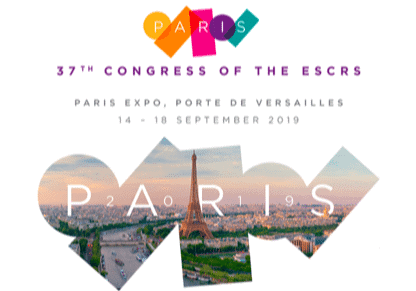 Other dates for the diary !
The OphtAI team will also be at two of this fall's highlights:
AAO 2019, the annual American Academy of Ophthalmology conference, October 12-15, 2019, San Francisco
la The 2nd Retina and Diabetes Day, organized by Professors Catherine Creuzot-Garcher and Pascale Massin, November 15, Maison de l'Artisanat, Paris
We will also be taking part in round tables/conferences at :
The "Diabetes, towards new practices" Matinée, a themed event from the Healthcare Professions Group (Quotidien du médecin, Quotidien du pharmacien, Décision santé journals, etc. …), October 1, 2019, Paris
Yearly SIB Convention, October 17 2019, Rennes, https://www.sib.fr/