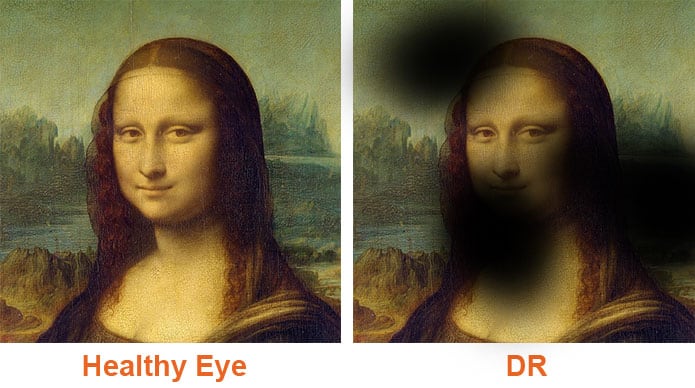 Diabetic Retinopathy (DR) is the first cause of blindness in people under 60, and affects more than a million person just in France. From IAPB (International Association for the Prevention of Blindness) estimates, in 215, 145 million people had some form of DR and 45 million suffered form sight-threatening DR. Its screening amount to many millions retina fundus exams each year.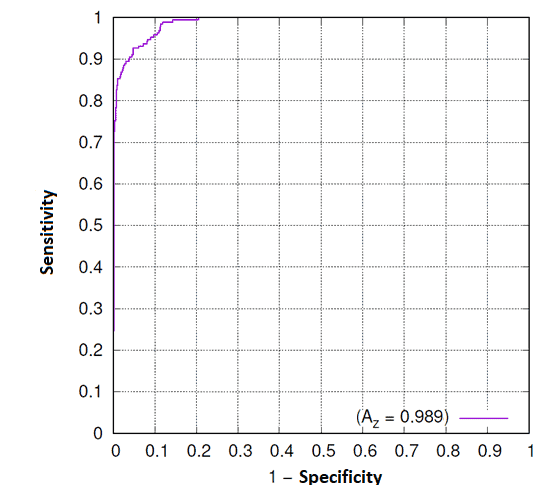 Performances & publications
Our Performances
Sensitivity 99%

Specificity 87%
Our scientific publications
Quellec G, Charrière K, Boudi Y, Cochener B, Lamard M. Deep image mining for diabetic retinopathy screening. Med Image Anal. 2017 Jul;39:178-193.
Quellec, Gwenole & Lamard, Mathieu & Lay, Bruno & Guilcher, Alexandre & Erginay, Ali & Cochener, Béatrice & Massin, Pascale. (2019). Instant automatic diagnosis of diabetic retinopathy.
AI vs Human Expert comparison
Each point matches a Messidor-2 reference database image in the AI perception space (t-SNE represenation)

Color marks the majority vote diagnosis made by three american retina specialists
In cases of disagreement between AI and human interpretation (green circles), a new interpretation from two retina experts validates the AI interpretation in 95% of cases.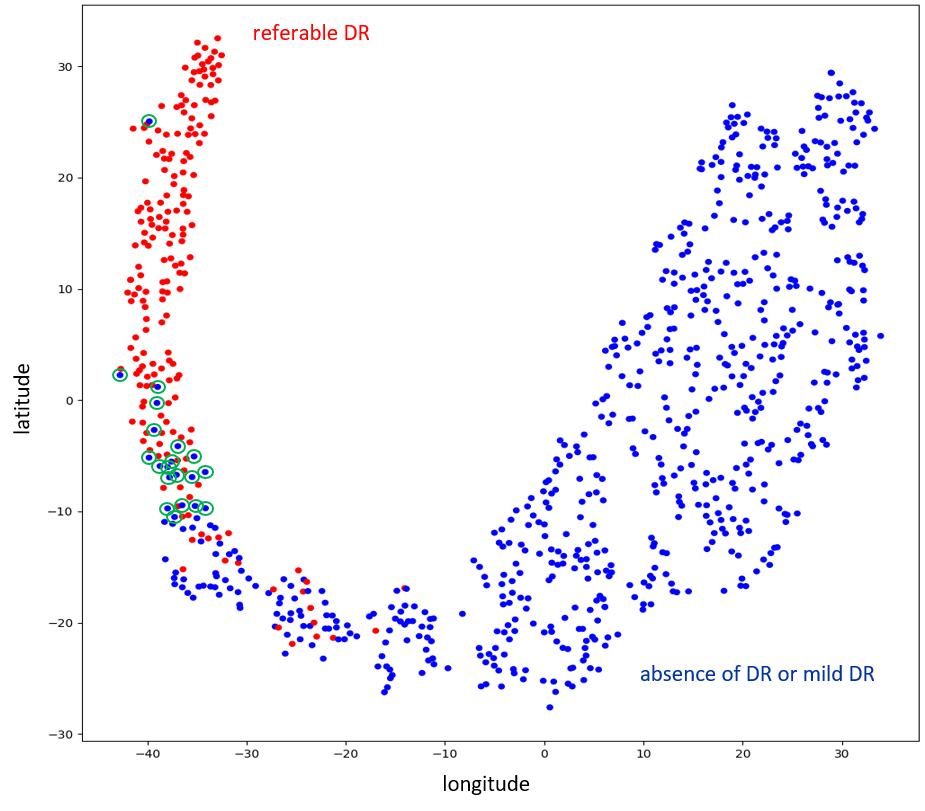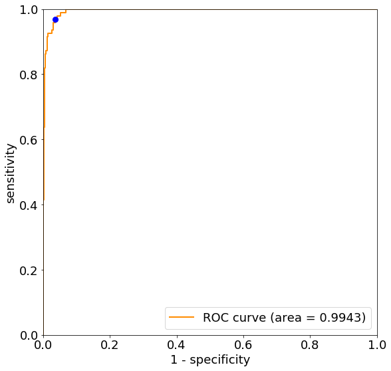 Beside: Receiver Operating Characteristic Curve
The blue point show the recommended setting (Sensitivity   96.81%; Specificity   96.34%)