Eye care screening : the challenges
Our healthcare system is struggling to cope with the increase in chronic diseases such as diabetes, age-related macular degeneration and glaucoma, the aging of the population and the complexification of pathologies. To ensure its sustainability, we need a new approach, more centered on prevention, and therefore screening. OphtAI proposes a solution based on Artificial Intelligence for large scale screening.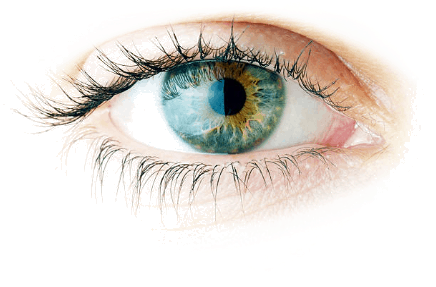 20 to 50% of diabetics suffer from diabetic retinopathy or diabetic macular edema, i.e. 1 in 20 or 30 adults worldwide, and these are the leading causes of blindness among under 50 year olds and diabetics
AMD is the third cause of visual impairment worldwide and represents 8.7% of cases of blindness. It is the leading cause of visual impairment in industrialized countries and is thought to affect 200 million people worldwide.
Glaucoma is the cause of more than 12% of cases of blindness, affecting approximately 75 million people worldwide. It is the main cause of blindness in people aged over 60.
Early screening and immediate treatment have demonstrated their capacity to prevent vision loss or its worsening to blindness in patients suffering from retinopathy or diabetic macular edema, age-related macular degeneration and glaucoma.

Example of diabetic retinopathy
High levels of glucose weaken and damage the blood vessels in the eye
Not enough oxygen is supplied to the retina
The eye may suffer hemorrhages, exudation, swelling, abnormal evolution of blood vessels.
Retinopathy is the most common cause of vision loss among diabetics.
It is also the main cause of visual impairment and blindness among working adults.
OphtAI is a Joint Venture specialized in Artificial Intelligence for Ophthalmology. Would you like to find out more about our solutions or meet our teams ?